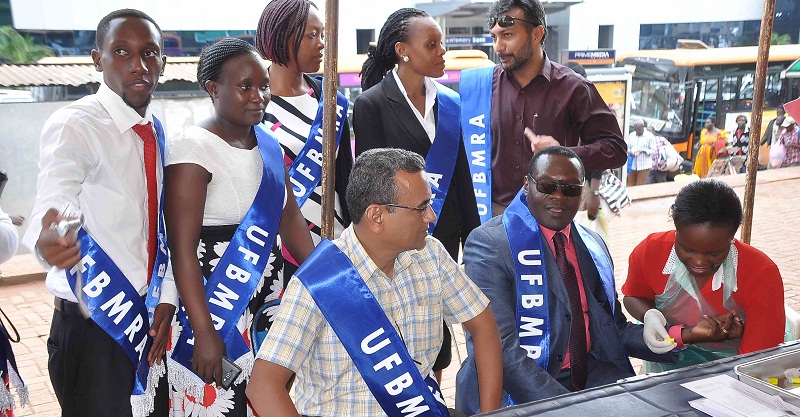 The Uganda Forex Bureau and Money Remittance Association is the umbrella Association of forex bureaus and Money Transfer operators in Uganda. A non-profit, non-governmental, member-based organization, the Forex Association was first registered in the names of Uganda Forex Bureau Association as a company limited by guarantee in August 2000. It was officially inaugurated on 27 January 2001 by the Governor of Bank of Uganda.

The Association changed its name from Uganda Forex Bureau Association (UFBA) to the current Uganda Forex Bureau and Money Remittance Association (UFBMRA) in 2006, after the Foreign Exchange Act that allowed forex bureaus to be licensed to transfer money was enacted. From an initial membership of 60, the Forex Bureau & Money Remitters Association has grown its membership to over 240 to-date and this has kept on increasing. UFBMRA is an Association for all duly Regulated Forex Bureaus and Money Remittance operators and all are licensed and supervised by Bank of Uganda.
On the 06th August 2015, UFBMRA signed a Memorandum of Understanding with Bank of Uganda (BOU) to formalize its long working relationship since 2000. As a lobby group, UFBMRA objectives are aligned on; public policy advocacy, good governance, information sharing, and self-regulating strategies that promote best practices in offering financial services amidst dynamic regulatory framework to serve the public, private sector in Uganda and beyond. The Bank of Uganda policy on licensing forex bureau requires that operators must be fully paid-up members of the Association.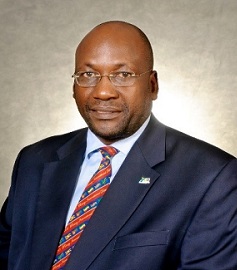 CHAIRMAN'S MESSAGE
It gives me great pleasure to address you as the Chairman of the Board of UFBMRA. I would like to take this opportunity to thank all the past Chairmen and members of the Board for the strong foundation and ethos established during their tenures, leading the Association through a sustained growth trajectory. I highly appreciate the Board, Secretariat and the entire membership for accepting me to be your steward in taking this Association to even greater heights. We shall remain committed to building and developing a robust and visible Association that strives to consolidate our achievements and address unfolding challenges in the digital financial environment. Together, we shall remain focused to make landmarks while inspiring confidence in the different stakeholders through; innovations that offers affordable and secure financial services that target to promote financial inclusion and deepening in the Ugandan Economy and beyond
The UFBMRA Executive Council's commitment to the UFBMRA's Mission means that our energy and resources are directed to;
a) Consolidate cooperation within the Association and its membership with an enforceable code of conduct. These may include; enhanced professionalism, mergers, zoning, increased capitalization, shared common services and automation.
b) Embrace technological developments through initiatives, partnerships, collaborations and research that promote secure and affordable financial services.
c) Members should focus on providing holistic financial services and products preferably on shared digital platforms to reduce the cost of doing business.
d) Develop a 5-year Strategic Plan, 2019 to 2024 with robust structures that can attract external development funding for the Association.
e) Engage policy makers with water tight and well researched proposals.
f) Consolidating the Good Practice of the Uganda Forex Bureau and Money Remittance Association

In conclusion, I wish the incoming Executive Board continued success and I would encourage all members to make the decision to get involved and to support and promote the work of the UFBMRA. Don't sit on the sidelines. The effectiveness of the Society depends on your support and many stakeholders look to us to set the pace in many things. We should never let them down. Please accept our sincere apologies where we may not have met your expectations or offended you in one way or another as we performed our duties. It has been an honor and privilege to serve you and we remain thankful for the trust and support extended to us throughout our tenure.
"Change is the price for survival " Winston Churchill
Yours Sincerely,
Philip Mike Katamba
CHAIRMAN